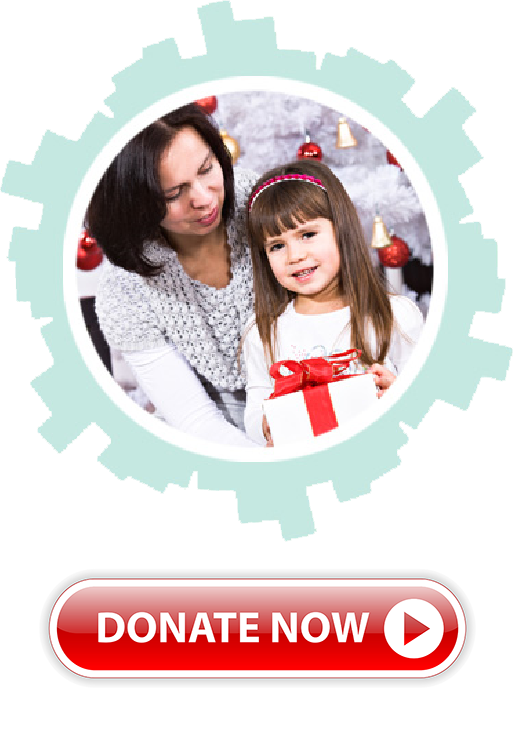 Christmas Bureau
The Burnaby Christmas Bureau offers hampers to seniors and gifts for children to families with low income.
Registration will take place at:
Metropolis at Metrotown
(Upper Level between Winners/Homesense & Big Orange Juice Bar)
November 15th - December 18th
Mon - Fri 10 am - 4 pm
Sat 10 am - 3 pm
Qualified applicants will receive new toys for their children (16 years & younger).
Eligibility:
Burnaby families with low income and children 16 years and younger.
Low income Seniors
Income Assistance or family with low-income
Working Families must provide a C-Print for EACH Adult. To obtain one please call us at: 1-800-959-8281 and press * to speak to an operator
If you are on Income Assistance a Release of Information from your Ministry Office will replace the C-Print.
Families must also provide the following:
Childs' Care Card
Birth Certificate
Passport, etc.
Proof of current address
Ways to Give
1. Donate - Fill the shelves of our toy room and support our outreach & poverty initiatives. Donations may be dropped off at the Toy Room everyday until December 22nd.
2. Angel Project - Be an Angel to a child this Holiday season - use our Angel cards & host a toy drive. Apply to participate and host a toy drive to support the Angel Project
3. Become a Sponsor - Provide gifts & food to local families and/or seniors. Invite your group, company or family to join you. Apply to become a sponsor.
If you have questions or concerns please contact MJ at 604-292-3902.
Interested in donating a toy to the Toy Room. Bring a NEW unwrapped Toy or Gift. Click here for some gift suggestions. Donations may be dropped off at the Toy Room - everyday until December 22nd.604-292-3902.