PLEASE NOTE

: The information below is from our 2022 Burnaby Christmas Bureau
and remains here for reference.
Stay tuned for information regarding our 2023 Burnaby Christmas Bureau!!
(we hope to provide these updates by late September/early October 2023)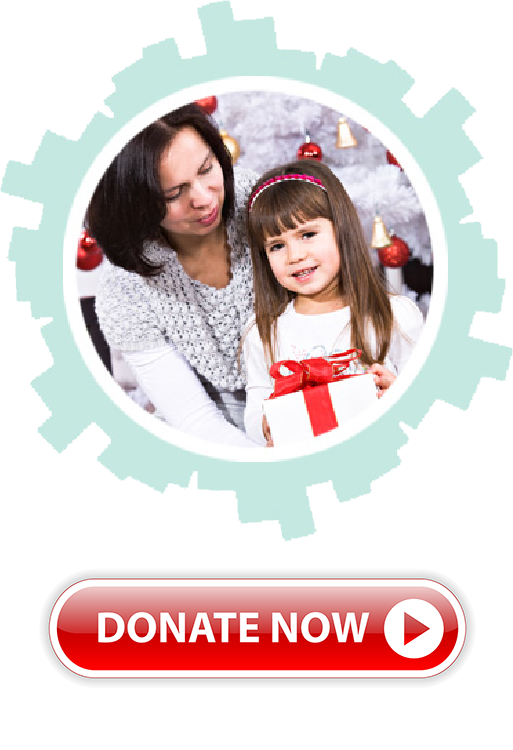 Burnaby Christmas Bureau
CLICK HERE for Client Registration information.
CLICK HERE for Printable Applicant Registration information.
* NOTE: Client Registration is from November 1 to December 3, 2022. [Registration extended to December 15th!]
Click above for more details.**
Times are challenging for so many in our community. We anticipate as great a need as ever this Christmas season for families, children, at-risk individuals, and seniors with low income.
---
Ways to help this year
Whether you would like to offer a one-time gift, or establish a lasting relationship with us, your sponsorship will bring much benefit to the community.
*Please click below to view these opportunities to assist us this year:
Corporate Sponsorship Opportunities
Assist our Burnaby Christmas Bureau and receive community recognition
"Sponsor a Senior" Application Form
Provide a gift hamper to senior(s) in need
Angel Project Application Form
Gifts for children who have families with low income
Gift suggestions (for new, unwrapped toys/gifts) for our Toy Room
Toy Room Volunteer Application Form - Elves and Drivers
Volunteer as an Elf, to assist with toy distribution at our Toy Room, or as a volunteer driver to pick up toys from our sponsors and deliver them to the Toy Room. Send your Volunteer Application to: Volunteer@bbyservices.ca
---
Other ways to help us navigate a challenging Christmas during this ongoing pandemic:
or Send a Cheque to: "Burnaby Community Services" to


2055 Rosser Avenue, Burnaby, V5C 0H

1
Or Call (604) 292-3902 and provide your payment details by phone.
We welcome donations of supplies and resources for our Toy Room, such as: PPE's, staff support, sanitization products and supplies.
Host a Toy Drive -- some companies are being innovative and creating "drive through" Toy Drives this year.


Volunteer your time -- assist us at the Toy Room, drive to collect donated gifts,


and more!
**We cannot express enough how appreciative we are and how much we rely on your support. None of our programs would be possible without our donors. Thank you for your compassion towards your neighbours in this community and for your generosity.**
LAST YEAR, with your help, we brought Christmas to over 2,600 people through the Christmas Bureau, including families, children, at-risk individuals, and seniors.
The best gift you can give to your favourite charity is a recurring monthly donation. To help a charity remain sustainable, and strategize effectively, recurring monthly donations are the most beneficial, no matter the amount. Look through the various ways to give here
.
We are passionate about assisting those who are struggling and in-need in our community.
Thank you for helping us to make Christmas a bit brighter this holiday season!
---
Information for DONORS (individuals & companies)
Help fill the shelves of our toy room! Please bring a NEW & unwrapped toy or gift. Donations may be dropped off at the Toy Room during the hours specified below.
DROP OFF TOYS HERE --
Our Toy Room is at The Amazing Brentwood -- Brentwood Town Centre is located at 4567 Lougheed Highway, off Willingdon Avenue. We are in the old Sears Store on the Main Mall level near the Children's Play Area.
Drop off toys Monday to Friday 10am to 4pm, or Saturday 10am to 3pm..
Our heartful THANKS to Teamsters Local 31 and Local 155 for delivering a big truck of donated gifts to the Toy Room! (Video)
THANK YOU to our generous Corporate Sponsors!
And a big Thank You to The Province's Empty Stocking Fund for their support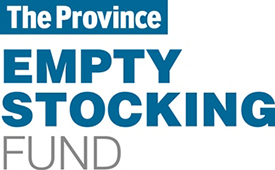 ---
Information for CLIENTS
Our Christmas Bureau offers brand new gifts for children of Burnaby families with low income, as well as hampers for seniors and at-risk individuals. To find out if you qualify, please read the information below. All applicants must live in Burnaby.
---
How can I register?
The information below is for REGISTRATION ONLY. When you come in to register, you will be provided with a PICK-UP DATE and TIME in December to come back to the Toy Room to select your children's gifts. ** NOTE: You will not be able to pick up any toys on your registration day.
---
ELIGIBILITY
Qualified applicants will receive new toys for their children (16 years & younger). You may qualify if you are:
a Burnaby family, with low income or receiving income assistance, with children 16 years old or younger
a Burnaby senior living with low income --> call Kim at (604) 299-5754 to register and for more information

---
When registering at the Toy Room,

families MUST PROVIDE

:

Working families must have a

Proof of Income Statement

(also known as a C-Print)

for EACH Adult

- To obtain one, please call 1-800-959-8281 and Press * to speak to an Operator. Or, for an automated service, call 1-800-267-6999. You can also access your Proof of Income Statement online at: CRA My Account > My Account for Individuals > Sign In > Tax Returns > Proof of Income Statement (this is the C-Print doc)
If you are on Income Assistance, you need to request a "

Release of Information

" from your Ministry Office. This will replace the Proof of Income Statement.
Recent proof of address - e.g. copy of a home utility bill (hydro, cable, gas, internet or landline phone), bank statement, or Residency/Tenancy agreement dated within 2 months of the application.
Identification for EACH CHILD - e.g. BC Services Card (this has replaced the CareCard), birth certificate, passport, child tax benefit statement, or Permanent Resident card. * Questions about the registration process? Call Marney at (604) 292-3900.

---
Toy Room LOCATION - Brentwood Town Centre
The location of our toy room changes every year, depending on where we can find space. This year our Toy Room space is located at The Amazing Brentwood -- Brentwood Town Centre is at 4567 Lougheed Highway, off Willingdon Avenue.
We are in the old Sears Store on the Main Mall level, near the Children's Play Area (Please bring us TOYS for our shelves!)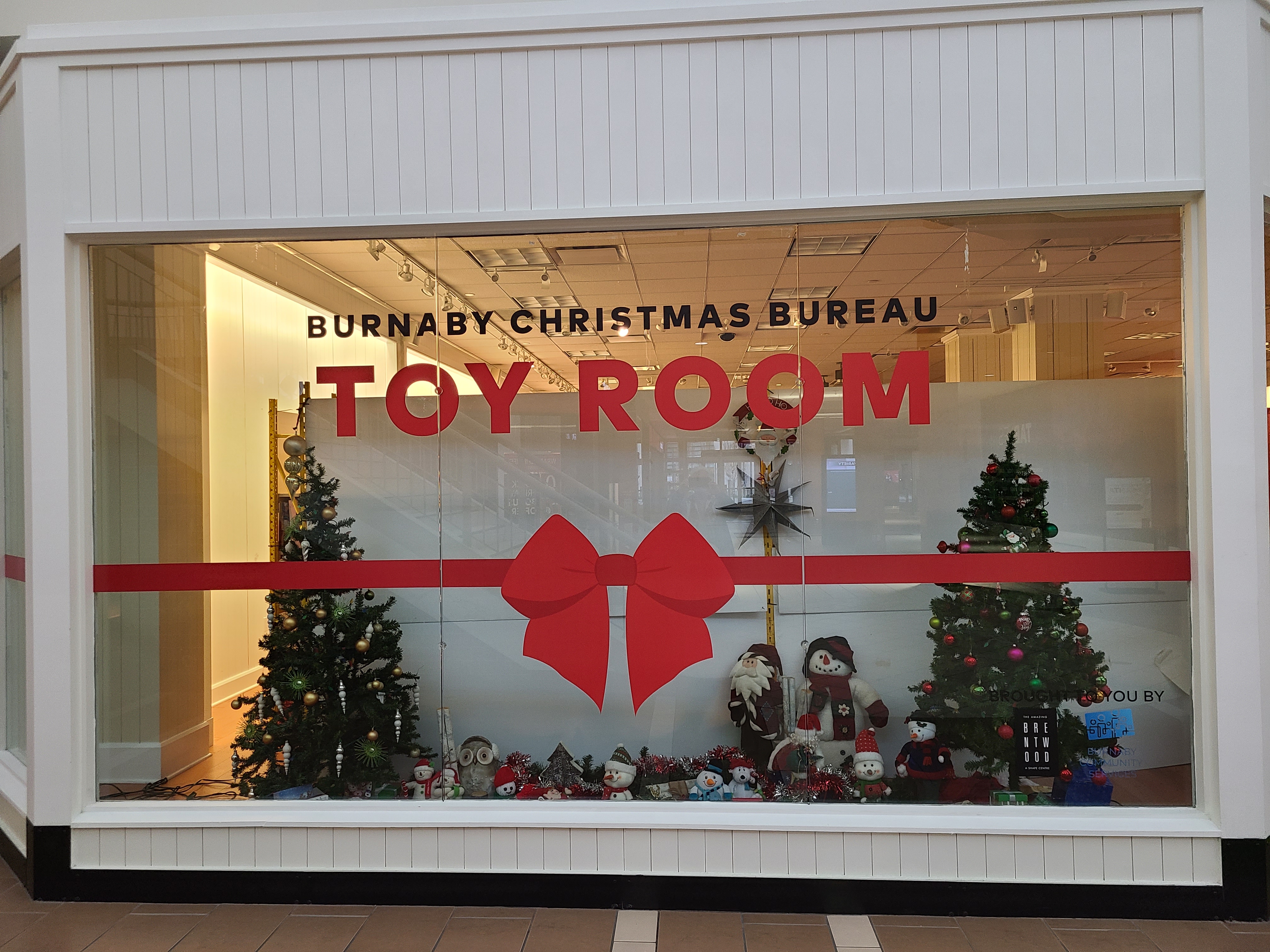 REGISTRATION DATES & TIMES
Client Registration dates -- from November 1 to December 3, 2022 [Registration now extended to December 15th!]
Monday - Friday: 10 am to 4 pm
Saturday: 10am to 3pm
(Registration will not be available on November 11th - Remembrance Day)

---
Infectious Diseases Safety Protocols
We will have safety protocols in place during Christmas Bureau registration and toy pick-up. This will include enforcing BC Ministry of Health guidelines.
Prior to entering the Toy Room, all visitors will be required to:
Disinfect their hands (using hand sanitizer provided)
Wear a mask at all times on site (we will provide disposable surgical masks)
*We would appreciate if only 1 family member per household enter the Toy Room to both register and pick up gifts. Please arrange for child care early.*
We look forward to seeing you at our Toy Room this year.
Please take care and stay safe this season!